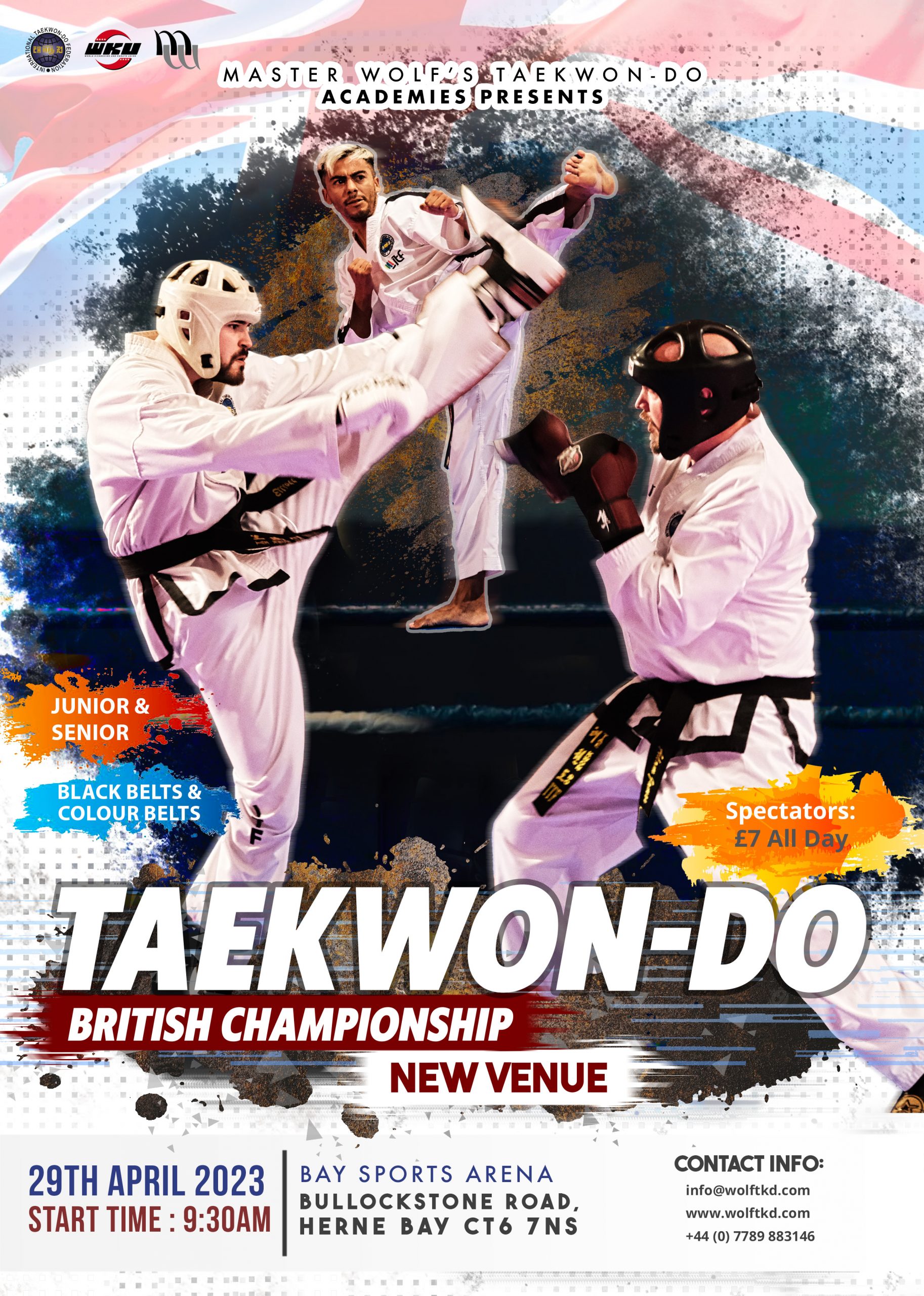 MWTA British Championships 2023 – Competitor Information
28 April 2023

ITF Open Welsh Championships 2023 – Registration
30 May 2023
Team Warrior have been invited to the Impact Open TKD Championships on Sunday 9 June 2023, held at the Dolphin Leisure Centre in Haywards Heath.
Date: Sunday 9 July 2023
Venue & Address: Dolphin Leisure Centre, Pasture Hill Road, Haywards Heath, RH16 1LY

Entry Fee: £35
The competition includes Pattern, Sparring, Special Technique & Power Test (18+ Years) divisions and will be open to students over the age of 7, who are currently a 8th Kup - Yellow Belt or higher.
The registration deadline for entries will be 5pm on Thursday 22 June 2023.
Equipment
All De Silva students must wear the academy's tracksuit* (top & bottoms) upon arrival, and change into their White De Silva Taekwon-Do uniforms before competing.
*If you don't have a tracksuit please contact the office to check if we have any available.
All students must have their own complete set of Sparring equipment prior to registration. 
IMPORTANT - No sparring equipment will be available to hire on the day, please bring your own. 
Equipment list:
Headguard
Semi-contact gloves
Semi-contact boots
Mouth guard
Shin pads
Groin guard (males)
Additional Information: 
It is never a guarantee that the organisers will provide food or refreshments to buy on site, therefore we recommend bringing your own sandwiches, snacks and water.
We advise against bringing any food with any kind of sauce as it may leak and possibly stain your uniform.
Car park available on site.
De Silva Taekwon-Do uses cookies to improve your experience. By using this website you agree to our Data Protection Policy.