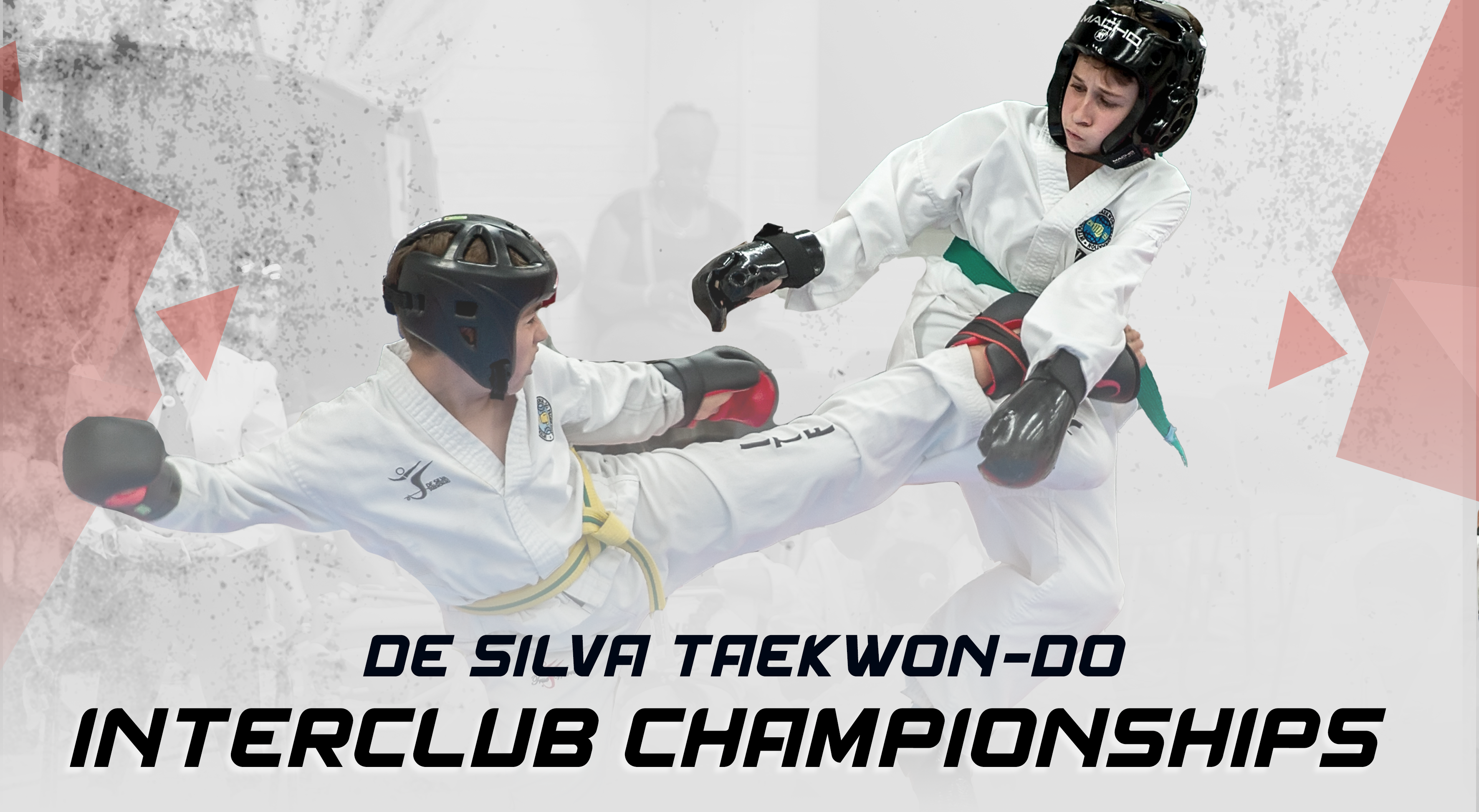 We are thrilled to be holding our annual De Silva Taekwon-Do Interclub Championships on Sunday 25th September 2022 at the Brunel University Sports Centre. 
This competition is exclusively for De Silva Academy members. We love hosting it as it gives our students the opportunity to compete against fellow students and is the safest way for our students to stress test the skills that they have been training as well as learn valuable life lessons about confidence, perseverance and self control.
As in past competitions our team of volunteers have helped us to make sure the day runs smoothly and it's an enjoyable experience for everyone involved.
Would you like to join the team and help out?
No technical experience is required, so you don't need to do Taekwon-Do, and you will receive a full brief and support from our Organising Committee.
All the tasks you'll be asked to help with will be simple, but essential. They will help the competitors to know where they need to be and when, so they can focus on the most important thing, which is performing to the best of their ability.
These are the types of things that our Volunteers are needed for:

Event set-up and take-down:

Assistance with preparing Brunel Sports Hall for The Interclub Championship, on Saturday 24 September and clearing up after the event on Sunday 25 September. 

Meet & Greet:

We will need bright, smiling faces to greet our students and their families and friends and direct them to the correct areas.

Competitor Registration:

All competitors will need to have their height or weight checked (based on age) on registration to ensure they have been entered into the correct division. The organising committee will require help with this process. 

Ring Assignments:

On a busy day, competitors can find it confusing to know where to go. Volunteers will be placed around the venue, to help direct people to where they need to be.

Ring Management:

Once a particular event starts, we need to ensure that competitors remain present throughout and are ready to compete when they need to be. 

Runners:

Distributing information to the Umpires on the rings, such as draws & competitor listings for divisions, results and general announcements
Here's a list of the times that you'd be asked to assist:
Role

Date
Time

Event Setup

Saturday 24th September 2022

Afternoon: 16.30 – 19.00

Event Day

Sunday 25th September 2022

All-Day: 08:30 – 17:00

Morning: 08:30 – 13:00*

Afternoon: 12:30 – 17:00*

Take-down

Sunday 25th September 2022

17.00 – 19.00
*If you cannot commit to the whole day.
Venue Details
Brunel University Sports Centre
Brunel University,
Kingston Lane
Uxbridge
UB8 3PH
If you'd like to be a part of the Volunteer Team for the De Silva Taekwon-Do Interclub Championships, please register via the link below.