Lil' Warriors Assessment and White & Colour Belt Grading Report
7 July 2022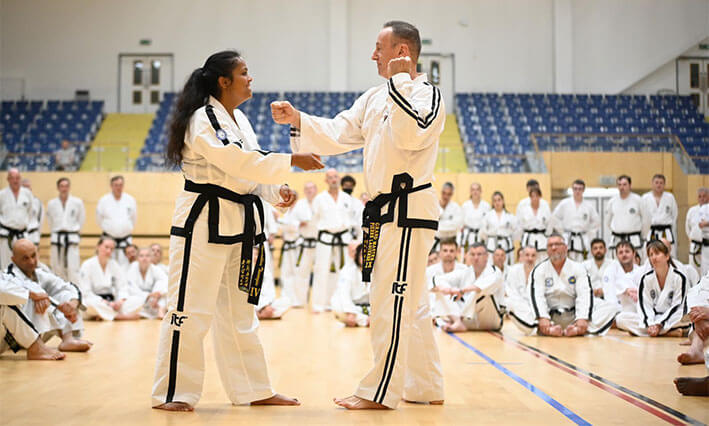 International Instructors Course – Newcastle 2022
20 July 2022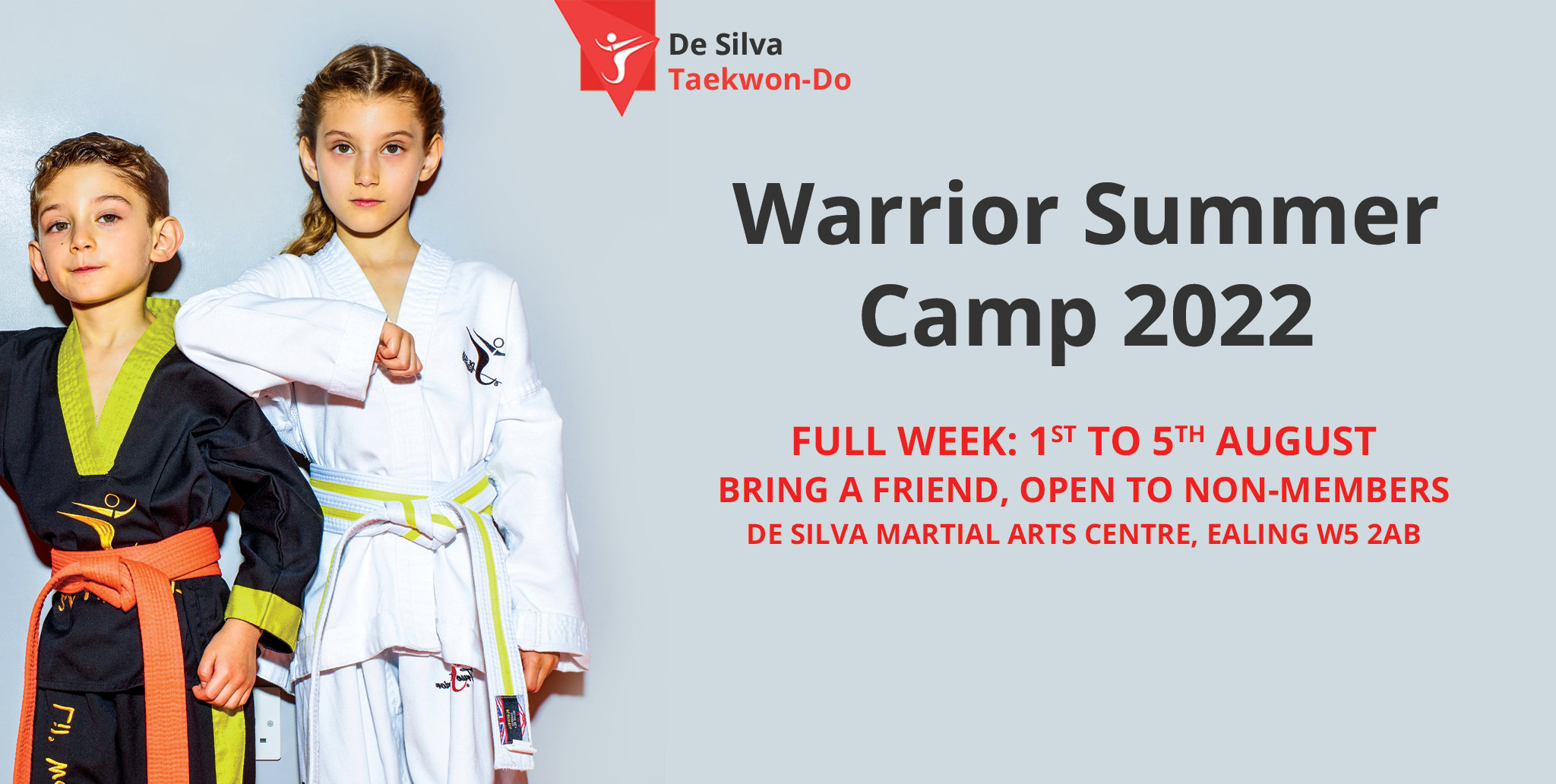 JOIN US FOR OUR GREAT BIG SUMMER WEEK OF SPORT
Bring a Friend, open to Non-Members
The Warrior Summer Camp 2022, the lessons will be led by one of our senior instructors, former World and European medalist, Calvin Thomas.
This Summer Camp will be an unmissable opportunity for those students who want to hone their taekwon-do skills whilst having fun. 
The spaces are limited and will be allocated on a first come first serve basis.
When: 01 August - 05 August.
Ages: Children 7-13 years-old.
Time: 10.00-15.00
Location:
De Silva Taekwon-Do, Ealing Academy.
11 Springbridge Mews
Ealing
W5 2AB
The day will be filled with fun activities for all levels split into:
10.00: Taekwon-Do
10:45: 15 minute break
11:00: Boxing
12:00: Lunch break
13:00: Fitness
13:45: 15 minute break
14:00: Stretching and Flexibility
15:00: Pick-up time.
Pricing: 
FAQ's
---
What should the children wear?
---
Children should wear comfortable active clothes, such as a t-shirt and shorts.
---
What should my child bring?
Children should bring their own lunch, a healthy snack and a water bottle. We operate a NO NUTS and no sharing policy so please do not include those in their lunch or as a snack for the safety of any children with allergies.
A sparring kit - If they don't have one yet, we recommend purchasing one as they will also use it in class otherwise they can hire a kit already sanitised for the day.
To book your space in the camp, click on the red button below.
De Silva Taekwon-Do uses cookies to improve your experience. By using this website you agree to our Data Protection Policy.